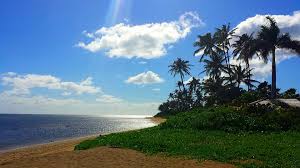 The world is full of great places to visit. To help you on your quest in finding the perfect destination, we have created a short list.

Egypt
The land of the Pharaohs has long been a tourist destination for many years. However, the country has had its rough time due to its security concerns and political upheaval that is keeping visitors away. The attacked that killed four people on December 28, 2018, near the Pyramids of Giza proved the unpredictable security situation.
While there may be some tourists that are deterred by the current situation, the country is still taking steps to attract more visitors. In 2019, expect Egyptologists more great discoveries which can attract more tourists. Look forward to more mummies, tombs, sphinxes and fresh pyramid mysteries when you visit Egypt.

Grand Canyon
Grand Canyon is marking its centennial anniversary in 2019. After becoming Grand Canyon National Park on February 26, 1919, it became the largest park with a 1.2 million-acre land the US government is protecting.
The park attracts more than 6 million visitors per year. Hikers can trek the canyon bottom for two days while rafters can take two weeks or more.

Hawaii Island
Hawaii island is back on track after having a few shaky months because of the devastating volcanic eruption of Kilauea last year. The volcanic event caused two-thirds of Hawaii Volcanoes National Park to close. After some months, much of it reopened in September which is now continually attracting visitors.
When in the island, you should not miss the Hawaii Forest & Trail. You will love the off-road adventure to the new changes of the Halemaumau crater.